Free Case Evaluation
Waco Burn Injury Lawyer
If you've ever felt the sting of boiling water, you know how painful a burn injury can be. A little accident in the kitchen, though, is very different from a severe burn injury with life-altering consequences. When your life is affected by a burn injury as a result of another person's actions, you may be eligible for compensation to cover the losses and expenses you incur because of the injury. A burn injury attorney at Craft Law Firm in Waco can help you get that compensation.
We believe each case is the most important event in each of our client's lives and we treat it accordingly.
We have a reputation for excellence and experience, including our track record of success/results on behalf of our clients.
We have litigated on behalf of clients in more than 30 states.
We can help you too. Call 254-212-4107 today for a free case consultation with a Waco injury attorney. We handle all cases on a contingency fee basis, so we never charge a fee unless we win.
Types of Burn Injuries
Burn injuries fall into one of three categories.
First Degree Burns – these types of burns typically do not require medical attention. They can be taken care of with over-the-counter topical ointments, pain medication, and simple at-home care. First degree burns affect only the top layer of the skin, called the epidermis, and very rarely require a hospital visit. A first degree burn will typically heal on its own without the need for medical intervention.
Second Degree Burns – second degree burns are more serious than first degree burns. These are burns that affect the top layer of the skin and part of the layer beneath it, called the dermis. Second degree burns are characterized by blistering and pain. They can be very painful and usually require medical attention to prevent more serious complications, like infections. Second degree burns can become complicated, depending on the part of the body affected and the size of the wound created.
Third Degree Burns – these are very serious burns that can be life-threatening. Third degree burns penetrate every layer of the skin and can cause tissue damage. Patients with third degree burns will usually require hospitalization because of the severity of the wound and the need for more extensive medical intervention to prevent the possibility of organ failure and provide skilled care such as wound management and skin grafts.
Common Causes of Burn Injuries
Burns can result from the following:
Flames from a car accident, burning building, or flammable liquid
Scalding liquids coming in contact with the skin
Gas explosions when gas leaks catch fire
Electric burn where voltage comes in contact with the skin
Flash from explosive blasts
Burn Treatment
The severity of the burn will determine the course of treatment required for the patient. As already discussed, first degree burns can be easily managed at home and do not require medical attention. According to the American Burn Association, approximately 486,000  burn injuries were seen at Emergency Department between 2011 and 2015.
Medical treatment of more serious burns can include:
Pain and anxiety medications to manage the pain and discomfort from the burn wounds.
Antibiotics to fight infections that may develop because of the exposed skin.
Surgical procedures such as breathing assistance for patients with extensive burn injury around their face and neck, which can affect their breathing.
Skin grafts to replace skin tissue destroyed by the burn.
Plastic surgery to improve the appearance of burn scars and increase flexibility of joints affected by scar tissue.
Physical and occupational therapy for scar management and to facilitate the return to functional independence.
The required treatment to make a burn injury victim whole again could require very invasive and extensive medical procedures over an extended period of time. Apart from the physical scars that burn injury victims carry on their skin, they have to deal with the internal scars that develop as a result of the change in their physical appearance and their ability to function in the same way as they could before their burn injury. These treatments can be very costly, and if your burn injury was caused by the negligence of another person or entity, you may be entitled to receive compensation from them to cover your losses and expenses. A Waco personal injury attorney who specializes in burns can help with your case.
Getting Compensation for a Burn Injury
Depending on the cause of your burn injury, there may be multiple parties to hold responsible for your injury. For example, if you were injured in a gas explosion at your place of employment, the parties responsible could include the employer, if poorly maintained equipment caused the explosion. If the injury occurred while in the course of your duty for your employer, your workers' compensation benefits will cover your medical expenses, but it will not cover damages like pain and suffering. A product manufacturer could also be held responsible for your burn injury if a defect in their product caused the explosion.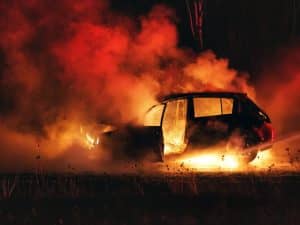 Having the support of an experienced Waco burn injury attorney can help you identify all the parties responsible for your injury. Your personal injury lawyer can help you make a claim for economic losses to cover your past and future medical expenses; past and future lost wages; and retraining costs if your burn injuries prevent you from doing the job you used to do before the injury. In cases where the injury results in the death of the victim, their family may also be able to recover damages for the wrongful death of their loved one.
Waco Burn Injury Attorney
Trying to get compensation from the person or entity responsible for your burn injury can be complex and frustrating. They may try to deny responsibility for your burn injury or avoid responsibility altogether by blaming you for the events that caused your injury. Having a burn injury attorney by your side will show those responsible for your injury that you are serious about your claim and deserve to be compensated for all your losses.
If you have suffered a burn injury in Waco caused by the negligence of someone else, Craft Law Firm's personal injury attorneys can help you get the compensation you deserve. We have litigated on behalf of clients in more than 30 states. We prepare each case for trial and are always court-room ready. We will bring our expertise and dedication to get you the best result possible.
We offer a free consultation and we encourage you to call us at 254-212-4107 if you or a family member has suffered or been impacted by a burn injury.