Free Case Evaluation
Houston Seatback Failure Lawyer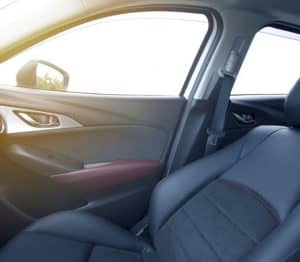 For decades, seatback failures have caused death, spinal cord, and traumatic brain injuries. Children can be especially at risk because of their location immediately behind the front seatbacks. A seatback failure occurs when a vehicle is struck from behind and the seat fails to protect the occupant. This can cause occupants in the front seat to be thrown into the backseat or into the roof of the vehicle. Crash tests have shown how faulty seatbacks can result in injuries and even ejection for the occupants of the car. A Houston seatback failure lawyer at Craft Law Firm can help with your incident.
Causes of Seatback Failures
The National Highway Transportation Safety Administration (NHTSA) has been reluctant to upgrade the current auto manufacturing standards, and as a result, many vehicles still have ineffective seats. A few car manufacturers have set their own higher standards when it comes to strengthening their seats.
When a pattern of injuries is clear, the federal government encourages manufacturers to recall defectively designed vehicles. Just a few examples include:
In March 2013, Ford recalled approximately 230,000 Freestar and Mercury Monterey minivans equipped with third row seats that had rust issues which gave them the potential to loosen.
Nissan recalled 11,000 Juke Crossovers from 2012 due to faulty welding that allowed the rear seatback to come loose in an accident.
In June 2013, Tesla recalled its Model S due to defective rear seat latches that allowed excessive movement during an accident.
Three years later, Tesla recalled its Model X SUV due to faulty rear seat latches that allowed seats to fold during a collision.
The front seat of the Buick Century collapsed into the back seat when the vehicle was hit from behind at 24 miles per hour. The five-year-old in the back seat was killed.
A seven-year-old child was killed when the Ford Escort in which he was riding was rear-ended at 25 mph.
Houston Seatback Failure Lawyer
Auto manufacturers have reportedly known about these issues for decades. However, these companies have millions of dollars in incentives to keep the problems a secret, and seatbacks continue to fail. If you or a loved one was injured or killed in a seatback failure, contact an experienced Houston seatback failure lawyer to determine the best course of action.