Free Case Evaluation
Houston Motorcycle Accident Attorney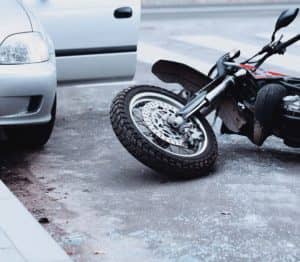 Fatalities caused by motorcycle accidents accounted for 4,985 deaths in 2018, according to the latest report by the National Highway Traffic Safety Administration (NHTSA). Motorcycle accidents aren't as frequent as car accidents, yet they are more likely to result in a serious injury or fatality. In fact, motorcycle accidents account for 14% of all traffic-related fatalities, while representing only 3% of the vehicles on the road. If you or someone you know has been injured, contact a Houston motorcycle accident attorney at Craft Law Firm.
Causes of Motorcycle Accidents
Motorcycle riders lack the protection of an enclosed vehicle when there is an accident, so they are more likely to be seriously injured. These accidents can happen for many reasons, including:
Careless drivers
Inattentive drivers
Distracted drivers
Impaired drivers due to alcohol, legal and illegal substances

Motorcycle accidents can injure more than just the rider. They can injure a number of other people, including car passengers, bicyclists, and pedestrians.
Passenger vehicle drivers' visibility is reduced by almost 40% due to blind spots. It can therefore be difficult to see motorcycles on the roadway if drivers are not paying close attention. A car turning left in front of a motorcycle is the most common cause of motorcycle accidents. In fact, cars in an oncoming lane turning left in front of motorcycles cause 42% of accidents between motorcycles and passenger vehicles.
Recoverable Damages
A motorcycle accident can cause serious injuries to all involved. The victims of these types of accidents, and their families, may be eligible to receive compensation for:
Medical bills
Physical rehabilitation
Surgeries
Necessary home care
Lost wages and income
Mental anguish
Physical pain and suffering
Damage to vehicles or property
Punitive damages (in certain circumstances)
Houston Motorcycle Accident Attorney
If someone else is responsible for your motorcycle accident, you may have legal recourse. Our Houston injury lawyers can help determine liability. You only have a limited time to file a claim if you or a loved one was injured or killed in a motorcycle accident. Be sure you have an experienced Houston motorcycle accident attorney by your side to help deal with the other driver(s) and their insurance company. Contact us today to schedule a free case evaluation.