Free Case Evaluation
Houston Heavy Machinery Accident Attorney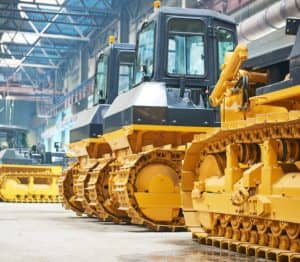 Every day across the nation, workers and innocent bystanders are exposed to heavy machinery failures or collapses. These injuries can be catastrophic and often leave victims permanently disabled or dead. Adding to the danger, workers often face the burden of navigating a maze of employers, third party contractors, and their lawyers and are unable to safeguard their legal rights on their own after a heavy machinery accident. That's where a Houston heavy machinery accident attorney from Craft Law Firm comes into play.
Heavy Machinery Accident Causes
Serious injury or wrongful death occurring as the result of a heavy machinery accident may qualify for compensation. Common causes include:
Collisions with people, vehicles, or other machinery or equipment
Backup and blind spot accidents
Falling objects
Improper use of equipment or machinery
Heavy Machinery Injuries Caused by Human Error
Heavy machinery accidents can involve cranes, tractors, mixers, compactors, excavators, sanders, grinders, presses, lathes, and any other types of machinery. In many instances, human error is the cause of the accident, making it 100% preventable. Such instances include:
Inadequate or insufficient training of the machine operator
Inadequate or insufficient training of the surrounding workers
Inexperienced third party contractors
Inadequate supervision
Hazardous working conditions
Unsafe working conditions
Inadequate maintenance or repairs to the machinery
Defective machinery
Inadequate signage
Inadequate Personal Protective Equipment (PPE)
Houston Heavy Machinery Accident Attorney
Craft Law Firm has the knowledge and tools needed to move forward with a personal injury or wrongful death lawsuit involving heavy machinery accidents at work. With our proven track record of success with workplace accident lawsuits, our Houston injury attorneys are confident we can help you fight your case. Our priority is to obtain for you the most compensation possible for your injuries to help you heal. Contact us for more information on how we can help.