Free Case Evaluation
Houston Burn Injury Lawyer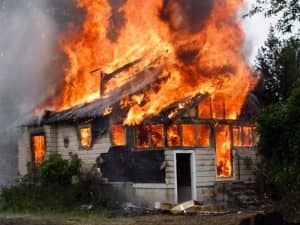 It is estimated 2.4 million burn injuries are reported in the United States every year. Burns are extremely painful and can lead to a lifetime of serious health challenges. Many burns are the result of poorly operated properties or defective products. Negligence can cause some victims to spend weeks or months in a rehabilitation center, and/or undergo reconstructive surgery to rebuild the damaged area. A Houston burn injury lawyer can help fight to recover damages for the victim.
There are three different types of burns:
First-degree burn injuries: The skin's outer layer is damaged. A common symptom is red, non-blistering skin.
Second-degree burn injuries: The skin's first two layers are damaged, including the outer layer as well as the layer underneath. Symptoms include blisters and thickening of the skin.
Third-degree burn injuries: Damage is sustained to the tissue underneath along with the deepest layer of the skin. Widespread thickness with a leathery appearance.
There are also lesser-known fourth degree burns that go beyond the skin's tissue and damage the nerves, muscles, and even the bones beneath.
Causes of Burn Injuries
Burns may result from a number of unfortunate circumstances that include but are not limited to:
Property fires
Workplace accidents
Faulty appliances
Contact with scalding hot liquids
Contact with chemicals
What You Need for a Burn Injury Lawsuit
Victims of burn injuries can file a lawsuit to recover damages for:
Past and future medical bills
Pain and suffering, as burns are extremely painful
Cosmetic surgery to repair the damage
Rehabilitative care, including physical therapy
Mental health services
Long-term care
Lost earnings and earning capacity
Punitive damages, should the guilty be found to have acted in a grossly negligent or malevolent manner
Our Houston personal injury lawyers can help burn victims recover the compensation they deserve.
Houston Burn Injury Lawyer
In the state of Texas, you have two years from the date of the burn injury to file a claim against the guilty party or parties. It is critical to document the impact these injuries have had via photos, videos, and other items that show the injuries and the challenges faced in order to present the case effectively. Contact a dedicated Houston burn injury lawyer at Craft Law Firm today if you have questions about a potential burn injury lawsuit.