Free Case Evaluation
Houston Commercial Vehicle Accident Attorney
According to the National Highway Traffic Safety Administration, deaths resulting from commercial vehicle accidents increased by 9% in recent years. Deaths caused by commercial vehicles, including single-unit straight trucks, increased by 18.7%. A Houston commercial vehicle accident attorney at Craft Law Firm can help you fight to recover damages if you were injured in an accident.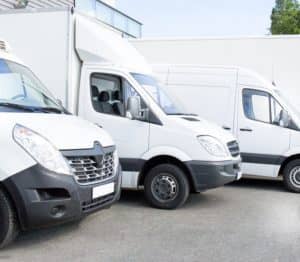 A commercial vehicle is any vehicle driven as part of a business. This includes both private and company vehicles. Many of these vehicles are oversized and cause debilitating injuries or death when they collide with a other vehicles. Most companies are well-insured against injury claims involving their employees and vehicles. If the company is engaged in interstate commerce, they are also required to carry higher limit policies under federal law. Commercial vehicles can include:
Company pickup trucks
Oilfield trucks
Delivery trucks
Personal vehicles driven for work purposes
Trucks pulling trailers
Vans
Heavy trucks
Tractors
Pizza delivery vehicles
Construction vehicles
Rideshare vehicles
Vehicle Accident Causes
Commercial vehicle accidents often have a number of unique factors that contribute to accidents. These accidents can happen for many reasons, including:
Excessive speed
Unqualified or inexperienced driver
Driver fatigue
Distracted or intoxicated driver
Incorrect lane changes
Improper stopping distance
Incorrect weight load
Inadequate supervision of the driver
Shifting cargo
Road defects
Improperly maintained vehicle
Ignoring red lights or stop signs
Despite the increased risk of a catastrophic roadway accident, some commercial vehicle drivers still speed, drive aggressively, or engage in other forms of unsafe driving.
Houston Commercial Vehicle Accident Attorney
You have a limited time to act if you or a loved one was injured or killed in a commercial vehicle accident. At the time of the accident, it can be difficult to tell a commercial vehicle from a regular passenger vehicle. If you were injured in a commercial vehicle accident or injured while driving a commercial vehicle, it is important to have the right representation. The Houston injury attorneys at Craft Law Firm can help – call today for a free consultation.