Free Case Evaluation
Houston Side Impact Lawyer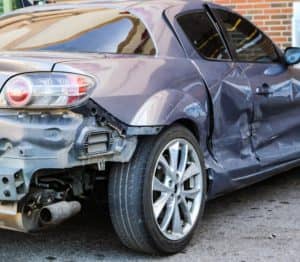 A side impact occurs when one vehicle hits the side of another. This kind of collision is also referred to as a broadside collision or T-bone. According to the Insurance Institute for Highway Safety, side impacts caused 24% of all passenger vehicle occupant deaths in 2017. Side impact deaths came in just behind front impact collisions at 56%. A Houston side impact accident lawyer from Craft Lawn Firm can help determine the best course of action for your case.
Causes of Side Impact Collisions
A side impact crash can be catastrophic even at speeds as low as 10 miles per hour. They can routinely cause serious injuries to the occupants of the car struck in the side, both to its front and back seat occupants. Airbags, seat belts, and vehicle structures have been designed to reduce the force of the impact but can still fail to fully protect passengers and drivers from the worst.
Side impact accidents usually occur when another vehicle ignores a red light or stop sign, or a vehicle loses control and strikes a pole or tree. These accidents frequently result in severe injuries to the occupants of the car that is hit, even at low speeds. Other causes of side impact crashes include:
Failure to stop or yield
Turning into traffic incorrectly
Merging into traffic incorrectly
Aggressive or reckless driving
Intoxicated driving
Distracted driving
Severe weather
Damaged roads
Common Injuries From A Side Impact Crash
Side impacts can be instant and devastating. They can lead to serious injuries, such as:
Severe head trauma
Neck and spine injuries
Paralysis, paraplegia, or quadriplegia
Internal injuries
Internal bleeding
Death
Houston Side Impact Accident Lawyer
You may have a general idea of what caused your side impact collision. It may even be apparent another driver caused the accident, but you'll need an experienced Houston car accident attorney to prove the case to an insurance company, auto manufacturer, and/or in a court of law. If you or a loved one has been injured or killed in a side impact crash, you have a limited time to act in order to preserve the evidence necessary to get the compensation you deserve. Contact Craft Law Firm for a free case evaluation today.