Free Case Evaluation
Houston Oil Rig Injury Lawyer
Drilling for oil and producing oil can be inherently dangerous and often causes oil rig accidents. Whether in the oilfields nationally or abroad, employees who work on or near oil rigs must be highly skilled, and provided state-of-the-art safety measures and protocols. Even still, they are some of the most at-risk workers in the country. When an injury does occur, an experienced Houston oil rig accident lawyer is the best person to consult.
Oil Rig Accidents
Complex machinery, heavy equipment, and the use of flammable and dangerous chemicals, combined with long hours mean an accident can happen at almost any time. The news is full of oil rig accidents caused by everything from human error to natural disasters.
Common types include:
Explosions, fires, and blowouts
Improperly maintained equipment
Improperly used equipment
Equipment failure or malfunction
Exposure to toxic chemicals
Accidents traveling to/from the work site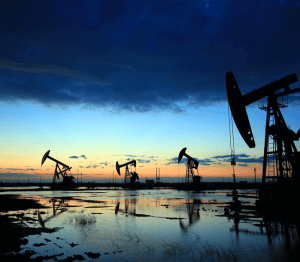 Many of the above accidents are due to human error when safety protocols are ignored or not in place. Additionally, some oil rig accidents are the result of inadequate training and over-worked employees.
One of the most common ways for workers to receive compensation after an oil rig accident is through their state's worker's compensation system. These compensation systems may pay for injuries or death, regardless of who was at fault; however, these same systems can absolve negligent employers of being sued for an accident. Each state has its own set of oil rig and personal injury laws. In Texas, an employer cannot be shielded from wrongful death lawsuits if they or their employees were grossly negligent.
Houston Oil Rig Accident Lawyer
The employer may not be solely responsible for causing the accident. Oftentimes, third party contractors are hired for everything from manual labor to safety services. Injured workers may file a third party claim when these other parties are at fault for the accident. This type of claim allows injured oil rig workers to file a lawsuit to recover financially beyond what is covered by regular compensation laws. Items such as pain and suffering are recoverable in these types of claims.
If you have questions about an oil rig injury, contact a Houston oil rig accident lawyer at Craft Law Firm today and get a free case evaluation.