Free Case Evaluation
Houston Crush Injury Lawyer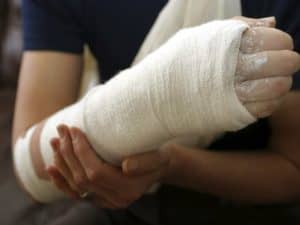 When a body part is caught between two objects in motion, severe injures can occur. These crush injuries include a sudden shock to the victim during the injury, coupled with a severe physical injury resulting in excessive trauma. Traumatic injuries like these may result in broken bones, internal bleeding, severe bruises, organ damage, nerve damage, laceration, renal failure, compartment syndrome (also referred to as complex regional pain syndrome), or death. A Houston crush injury lawyer at Craft Law Firm can help you fight to recover damages related to your injury.
Causes of Crush Injuries
Crush injuries may result from a number of accidents, including:
Truck, car, or motorcycle accidents
Workplace accidents
Defective products
Structure collapses
Machinery, appliances, or equipment accidents
Doors, revolving doors, or entryways accidents
Workplace Injury Lawsuits
The medical treatment for crush injuries is both time-consuming and costly. Crush injuries can inflict great emotional trauma in addition to intense physical trauma. In fact, some crush injuries are so severe that amputation is needed to save the life of the patient.
Our Houston personal injury attorneys can help victims of crush injuries recover damages for:
Past and future medical bills
Pain and suffering
Cosmetic surgery to repair the damage
The cost of prosthetic limbs, wheelchairs, and related items
Rehabilitative care, including physical therapy
Mental health services
Long-term care
Lost earnings and earning capacity
Punitive damages, should the guilty be found to have acted with gross negligence
Houston Crush Injury Lawyer
Crush injury victims in Texas have two years from the date of the injury to file a lawsuit to recover damages, and varies in other states. Victims whose crush injuries later result in an amputation still only have two years from the date of the original incident to file a lawsuit in Texas. If you have questions or need help, contact Craft Law firm to speak with a Houston crush injury lawyer.