Free Case Evaluation
Houston Seat Belt Attorney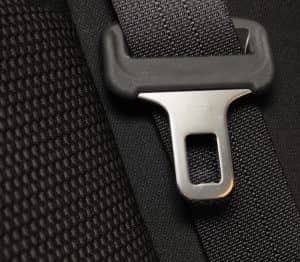 Title 49 of the U.S. Code, Chapter 301 requires all vehicles (with the exception of buses) include seat belts in all designated seating positions. The law has since evolved to require three-point seat belts in all seating positions. However, some auto manufacturers have knowingly and unknowingly allowed ineffective seat belts in their cars. Additionally, automobile manufacturers have issued more than a thousand safety recalls for seat belts since 1996. When seat belts don't work properly, people can be severely injured and even die. If this happened to you or a loved one, a Houston seat belt failure attorney at Craft Law Firm can help.
Causes of Seat Belts Failing
Properly designed seat belts have saved thousands of lives since their inception. During a collision, a motor vehicle and its occupants can be subject to destructive forces. Seat belts should perform an essential role during crashes by securing passengers and keeping them from being fully or partially ejected from the vehicle. Defective seat belts can involve the failure of one or more components in the belt or the failure of the overall restraint system to meet basic safety objectives.
Some of the defects that have arisen in recent cases include:
Faulty design
Manufacturing defect
Faulty or defective component parts
Inadequate testing
Seat belts should lock and even retract in the event of an accident or rollover, securing an occupant in a safe position. When manufacturers use faulty designs or bad component parts, seat belts fail to do their job. The results can be catastrophic, including quadriplegia, traumatic brain injury, and even death.
Houston Seat Belt Failure Attorney
Texas seat belt laws can be complex. All occupants are required to wear safety belts, and children under four feet, nine inches have their own requirements. However, when you do everything right and your seat belt still fails, you have legal recourse. Contact a Houston, Texas seat belt failure attorney if you believe a defective seat belt caused your severe car accident injuries.